One hour drive to the worksite (Vegetation removal) and things are starting to look greener, good news for the farmers in this part of the wheat-belt.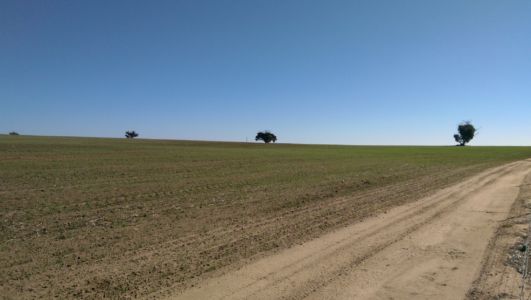 ---
Found this marker peg just off the road with an "R" engraved in it. The peg looks like it has been there for some time.
Anyone know what it's for?
---
Found some melons growing wild along the roadside, I was once told they were pig melons. Further investigation (google) states that they could be Paddy melon (Cucumis myriocarpus) or Afghan melon (Citrullus lanatus) or Pig Melon (Citrullus colocynthis).