All over the place :),
Bakers Hill, Spencers Brook, York, Grass Valley, Hoddys Well, and Mount Hardey. Jobs ranged from site checks, road re-alignment and line marking on the railway crossings.
---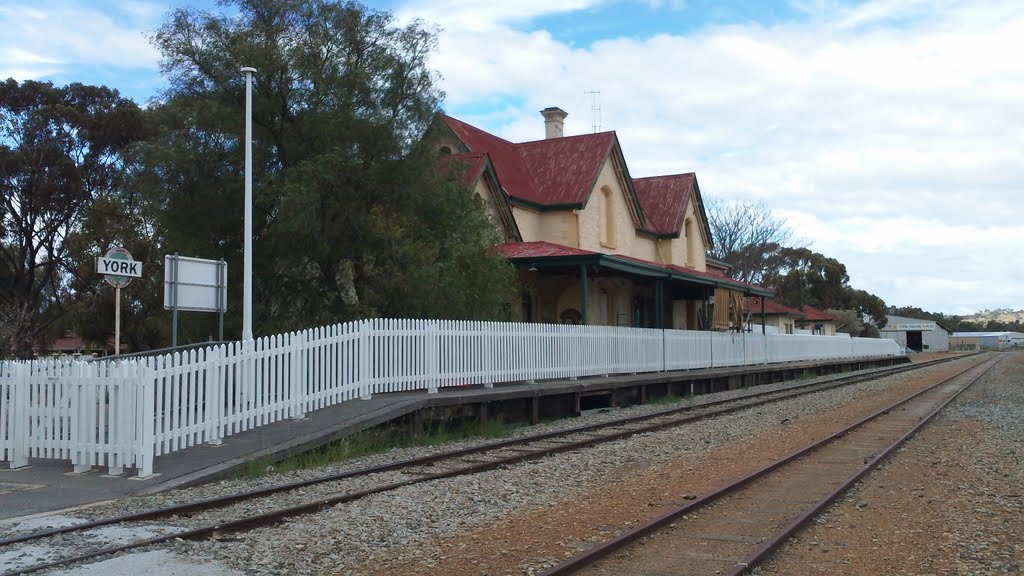 All the places I worked had links back to railway stations. Although I understand the need for change, I somehow feel that getting rid of our railway infrastructure seems to be a step in the wrong direction. Maybe if everyone is plugged into the net there will be no need for mass transit in the future, who knows?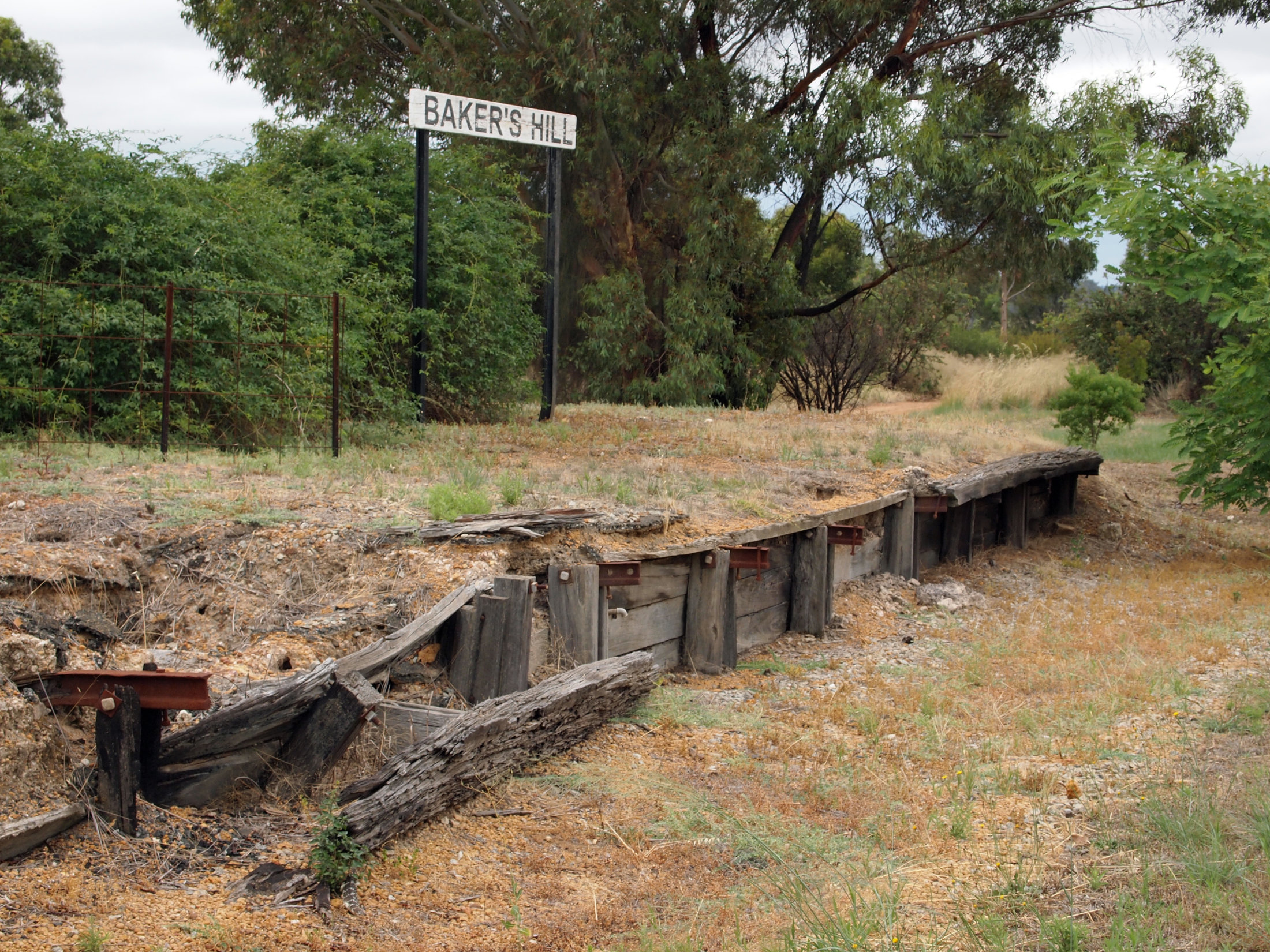 Hoddy's Well: 1888 – 1966 :  Railway no longer there
Grass Valley:  1894 – 1966 : Railway no longer there
Mount Hardey: 1885 – 1995: Siding no longer there. Rail traffic to Quairading stopped in 2013
The image above shows the extent of our rail infrastructure by the 1920's .More than 70% of the stations/sidings listed above no longer exist. Many of the towns still and many exist in name alone.
---
Whilst researching these rail lines I came across a railway map from 1907 showing many of the towns I worked in over the past few weeks. Interestingly I found no mention of Wundowie or Coates siding between  Werribee and Bakers Hill as shown in the map above.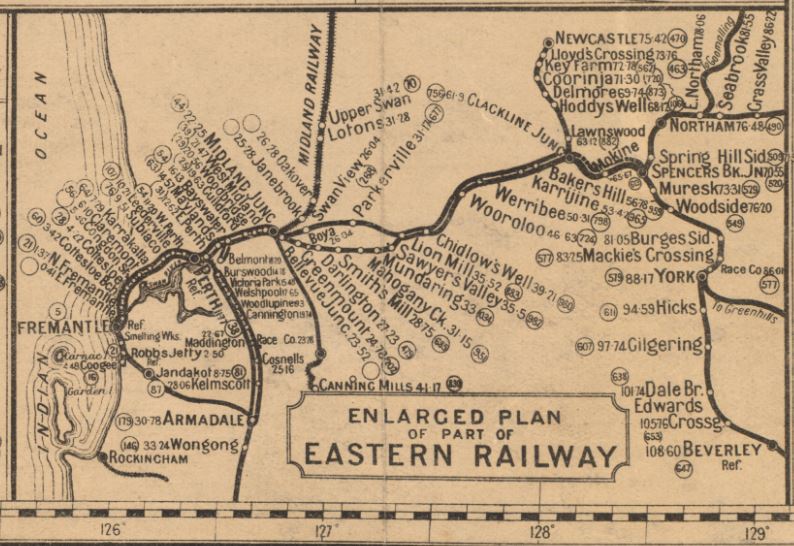 What is shown is the siding called Karrijine which existed between 1901 and 1918 the location was close to the Coates siding and the cut in for the spur line is still there today hidden in the bush.
I wonder if the two men by the train and the boy at the station had any idea of the future. Two world wars, the passing of trains and their town forgotten.
On further investigation, it appears that the government set aside land for the Karrijine town to be expanded on. This land is now called Coates Reserve which is kind of ironic as Mr Coates wanted the land for himself to clear it for farming and the neighbouring Wundowie Iron and steel industry wanted the forestry reserve for charcoal to feed their furnaces. Both Mr Coates and the Iron and steel industry have long passed leaving only distant memories behind.
---