For the past week, I have been based down at Narrogin, didn't want to leave lappy in the motel hence no posts.
Let's see, we were working (not me personally I just stand around watching) out at Notting (Near Kondinin),  North Kukerin (not far from Lake Grace), North Moulyinning (near Lake Dumbleyung) and out at Williams.
Besides the Mosquitoes, the big Ram at Wagin, the Blue Bird replica,  rabbit-proof fence out at Dumbleyung lots of old farms railways. the odd lake and strangely named towns like Piesseville (they must get drunk a lot) there isnt much to see down that way : )
---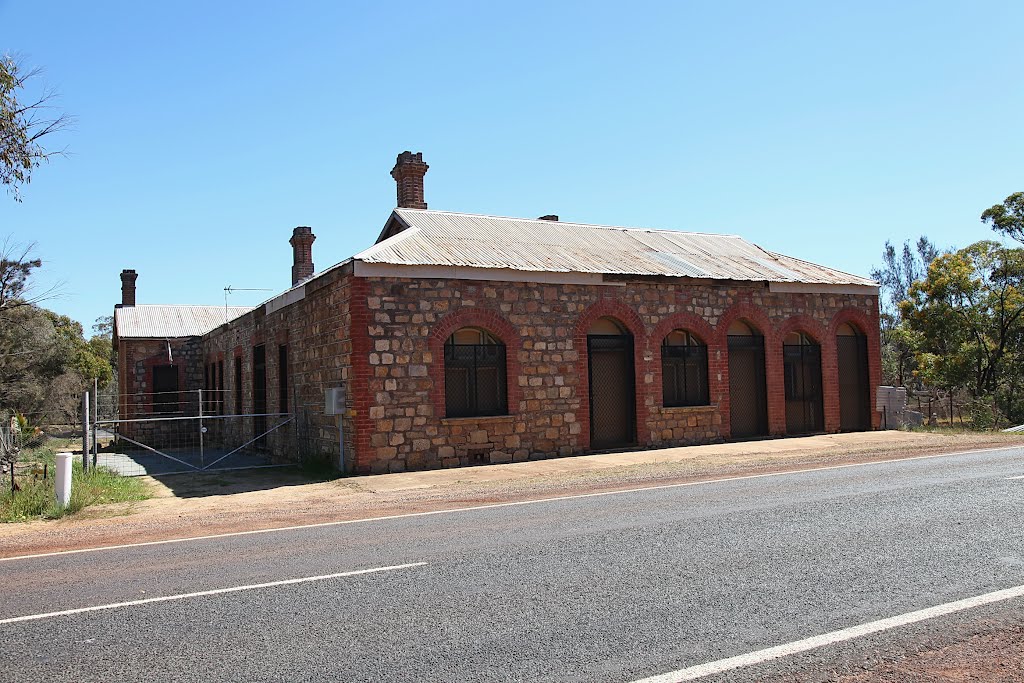 History: Piesseville
In the 1860s, early settlers came to the area to graze their flocks, but the first official records of it began in 1889 when the Great Southern Railway opened, and a siding called Buchanan River was opened.
In 1897, the Government set aside land for subdivision here, and in 1903 lots were surveyed and the town of Buchanan gazetted. The land agent at Katanning reported considerable interest, and a hall, school and other facilities had been completed by 1904.
However, the name clashed with a town in New South Wales (now little more than a historic gallery outside Kurri Kurri in the Hunter Region), so the town was renamed Barton in 1905 to honour Australia's first prime minister (1901-1903), Sir Edmund Barton. However, after the construction of the Trans-Australian Railway in 1917, another railway station named after Barton in the South Australian stretch of the Nullarbor Plain led to another name change – this time to Piesse, after two prominent residents Frederick Henry Piesse and Charles Austin Piesse, in December 1918. Five years later, the town was changed to its present name – its fourth in 20 years.
Piesseville today is more of an agricultural locality, although the original 1904 hall still stands.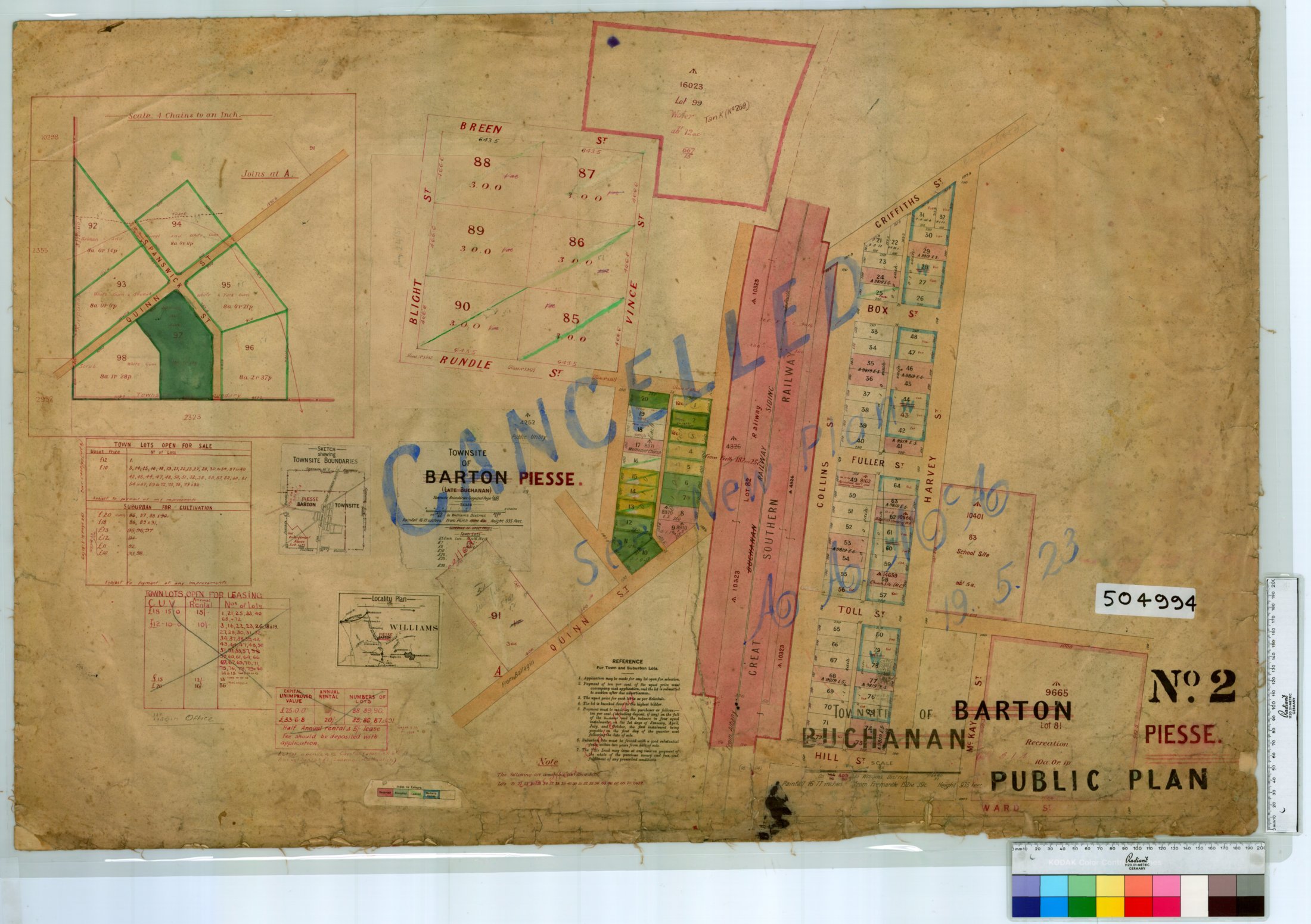 ---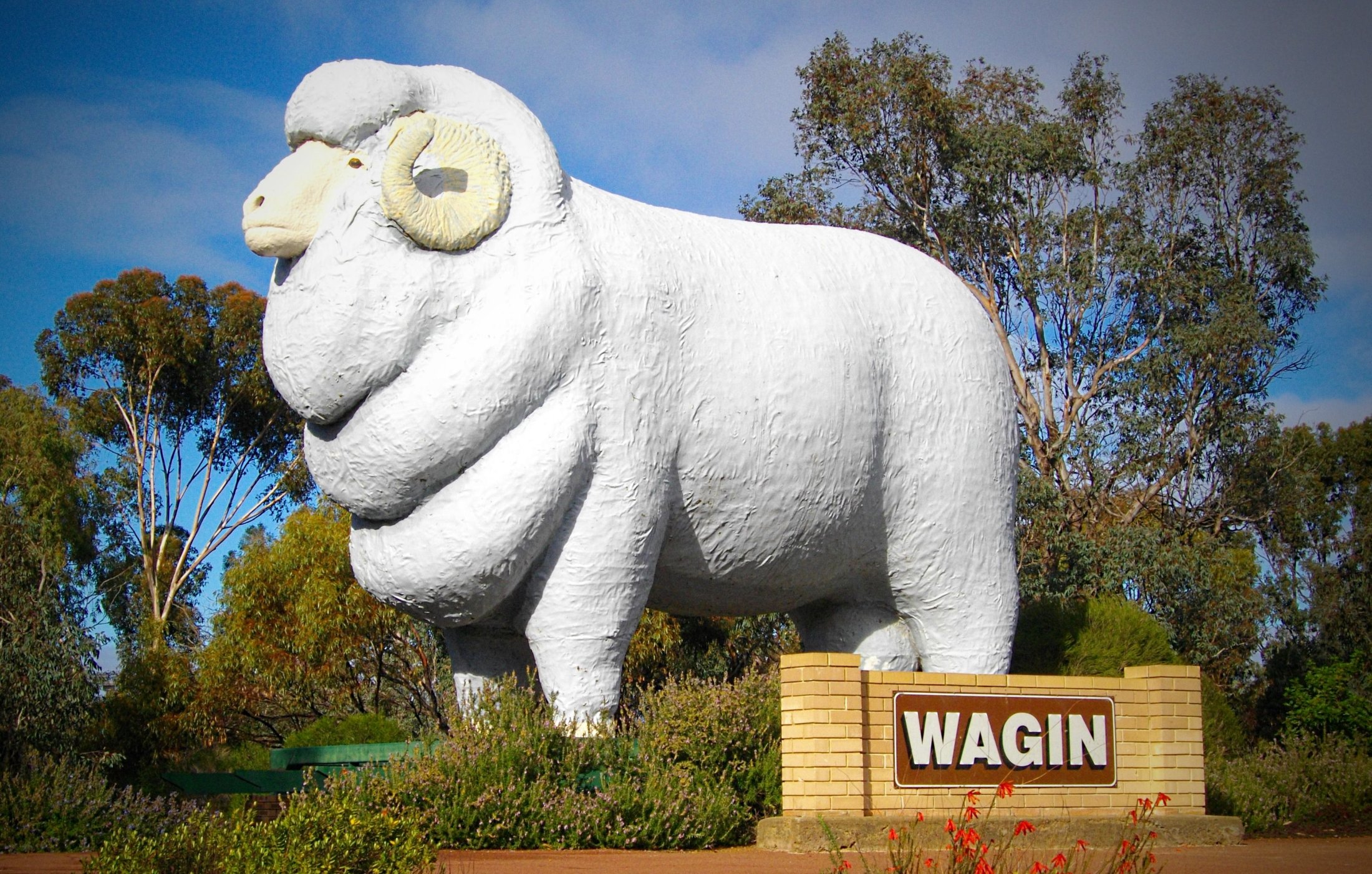 The Big Ram (also known as the Giant Ram) is the second largest in the southern hemisphere, measuring 15 metres in length and seven metres in height.
The Giant Ram Tourist Park was officially opened on the 14 of September 1985 by the Honorable DK Dans, Minister for Tourism. The majestic structure celebrates the town's prosperity and reliance on the wool industry.
---
Dumbleyung Lake
Dumbleyung Lake, also widely known as Lake Dumbleyung, is a salt lake in the Great Southern region of Western Australia. The lake has a length of 13 kilometres and a width of 6.5 kilometres , it covers a total area of 52 square kilometres .
Dumbleyung Lake received world recognition when Donald Campbell broke the world water speed record on it on 31 December 1964, travelling at 444.66 km/h (276.3 mph) in his boat Bluebird K7. A granite memorial to Campbell can be seen at Pussy Cat Hill, a prominent feature and vantage point to view the entire lake area.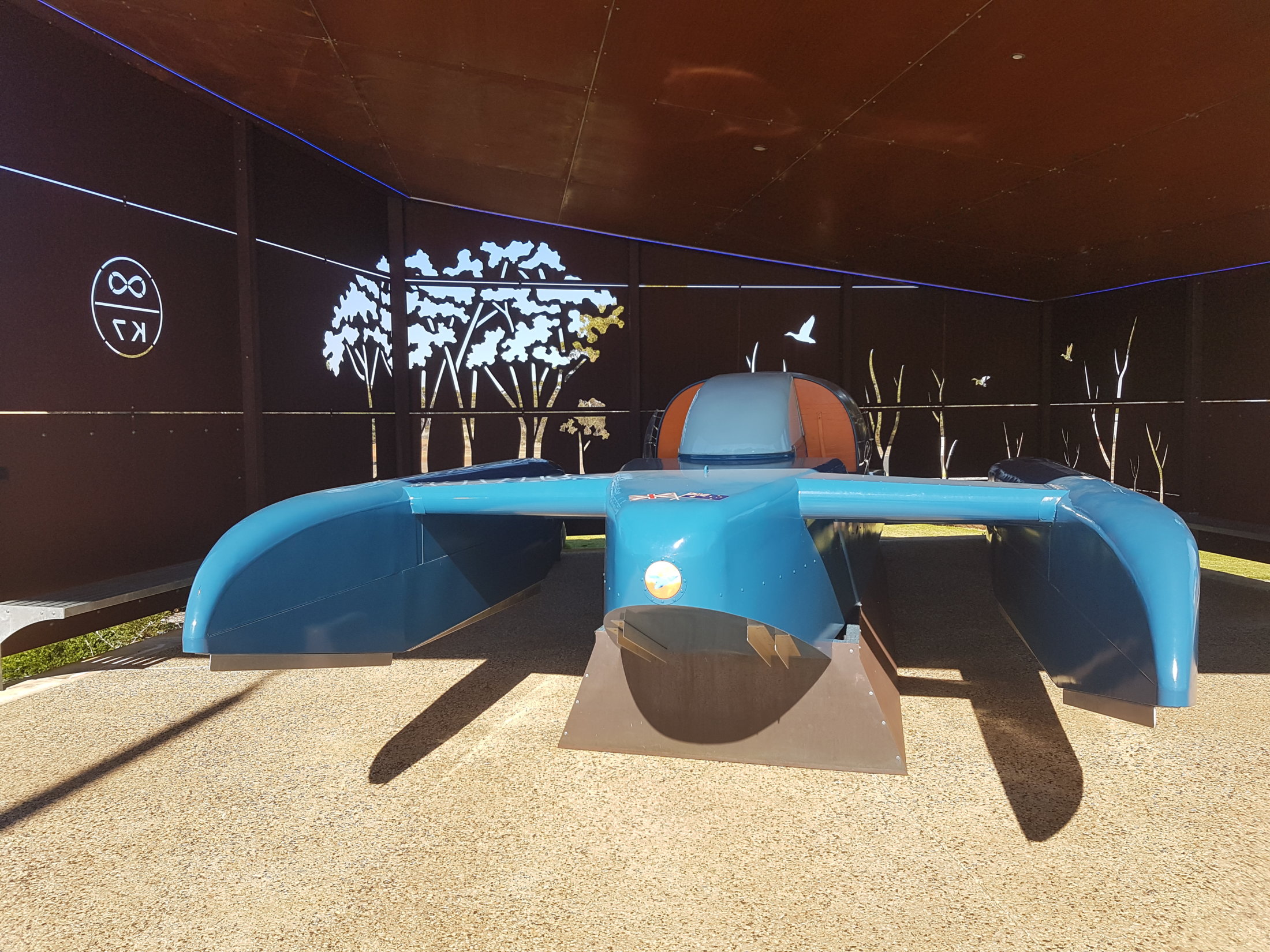 Donald Malcolm Campbell CBE (23 March 1921 – 4 January 1967) was a British speed record breaker who broke eight absolute world speed records on water and on land in the 1950s and 1960s. He remains the only person to set both world land and water speed records in the same year (1964). He died during a speed attempt at the Lake District in northern England. His body was recovered only in 2001 his head still missing.
World speed records established by Donald Campbell
| Speed | Record | Vehicle | Location | Date |
| --- | --- | --- | --- | --- |
| 325.60 km/h | Water | Bluebird K7 | Ullswater | 1955 |
| 347.94 km/h | Water | Bluebird K7 | Lake Mead | 1955 |
| 363.12 km/h | Water | Bluebird K7 | Coniston Water | 1956 |
| 384.75 km/h | Water | Bluebird K7 | Coniston Water | 1957 |
| 400.12 km/h | Water | Bluebird K7 | Coniston Water | 1958 |
| 418.99 km/h | Water | Bluebird K7 | Coniston Water | 1959 |
| 444.71 km/h | Water | Bluebird K7 | Lake Dumbleyung | 1964 |
| 648.73 km/h | Land | Bluebird CN7 | Lake Eyre | 1964 |
---