Road repair Malabaine, Great Eastern Highway and Beverley, Great Southern Highway. Ummmm pothole repairs.
---
Malabaine:
The only thing I can find out about Malabaine is the  Kunine Train Station which was part of the Northam to Merredin railway line (via Wyalkatchem), and that the Northam Racecourse is part of the Malabaine district.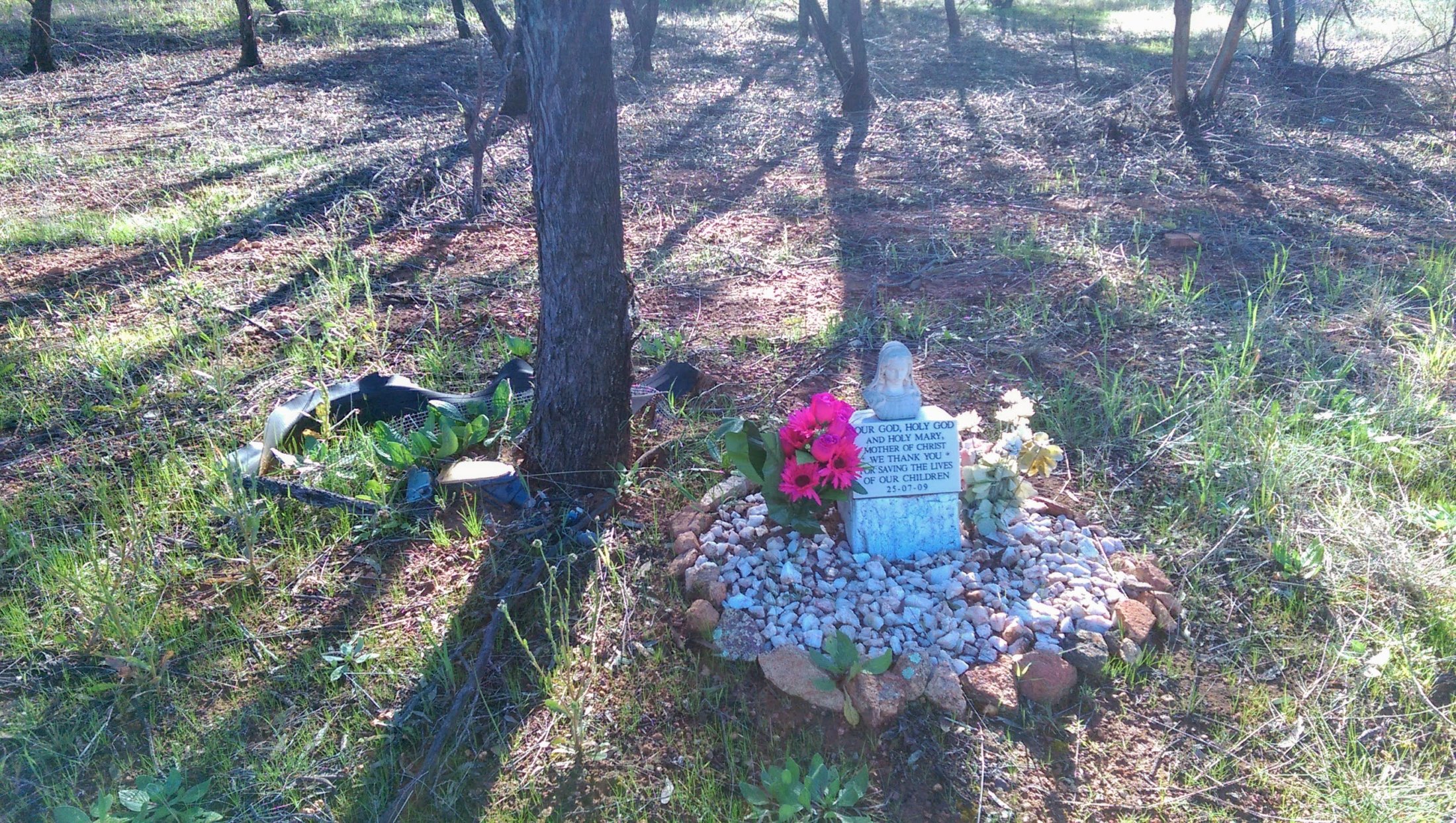 I found the dedication near the road. I couldn't find any reference to a car accident in this area, maybe it was a near miss.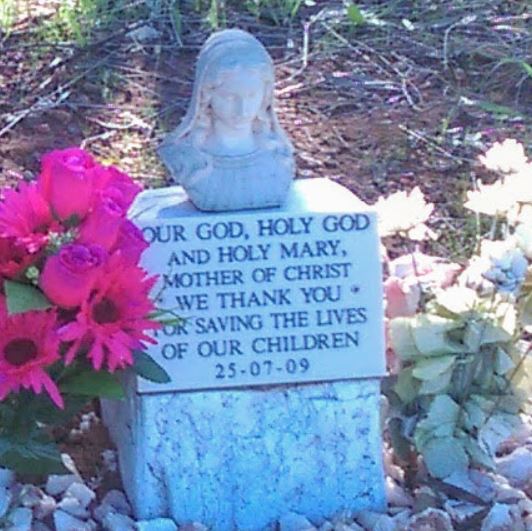 ---
Beverley: Addington
While researching the old Addington railway siding just up from where we were working I found some interesting history about the area.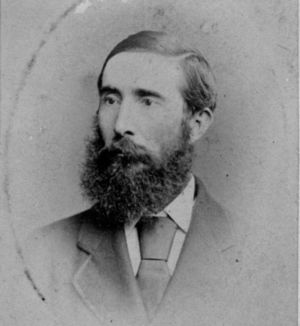 James  McLean Dempster (1810-1890), mariner and grazier, was born in June 1810 in Scotland, on his father's estate, Muresk. At 14 he ran away to sea and gained his master's ticket ten years later. In 1829 he was engaged by Captain Charles Pratt to skipper his Eagle, in which the Pratt family migrated to the Swan River settlement, arriving in January 1830. A few years later, despite parental opposition, Dempster married Pratt's daughter, Anne Ellen; they had seven children.
A colourful character with a liking for adventure, Dempster had a varied career. Soon after he arrived at Fremantle he bought the schooner Mary Ann, 120 tons, in which he traded between Australia and Mauritius and then tried pearling on the north-west coast. After his marriage Dempster took up land on Rottnest Island where he grew hay and bred horses with some success and probably supervised the construction of some of the first buildings. He received much publicity in September 1838 when he took a whaleboat and Aboriginal crew to rescue the complement of the Lancier wrecked on Straggler Reefs. He was duly rewarded by the government of Mauritius despite the accidental loss of a chest with 7000 sovereigns. From Rottnest he moved to the Beverley district, where he established the property Addington. He had some trouble with Aboriginals and was reputed to have shot Turkey Cock, a notorious fellow who was chasing him with spear poised.
Dempster managed Buckland, his father-in-law's 8000-acre (3238 ha) estate near Northam, but soon fell out with Pratt, returned to the sea and took sheep and the bloodhorse Sonnambulist to Mauritius. The venture was unsuccessful and Dempster went to Rottnest as superintendent of the penal settlement in April 1850. He became reconciled with Pratt and on 2 April 1853 returned to Buckland, where he died in May 1890. His wife had died on 6 August 1880 and on 31 December he married Hester Frances Shaw.
……………
So after finding out about who established Addington, I wondered where the homestead was. After a few hour of research, I found an old map from 1849 showing the location being at the junction of the Dale and Avon River. Interestingly the property appears to belong to of C. Pratt (Captain Charles Pratt).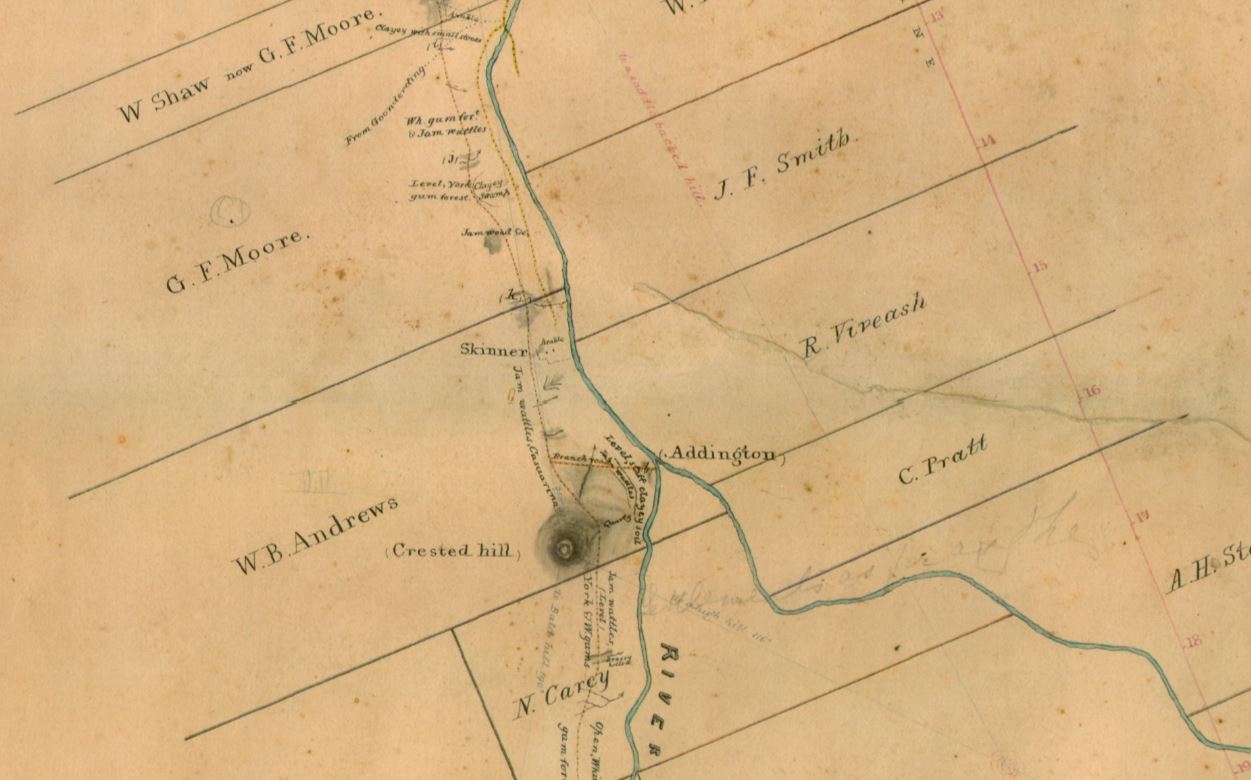 When I overlayed a Google Map, I found what appears to be some old ruins.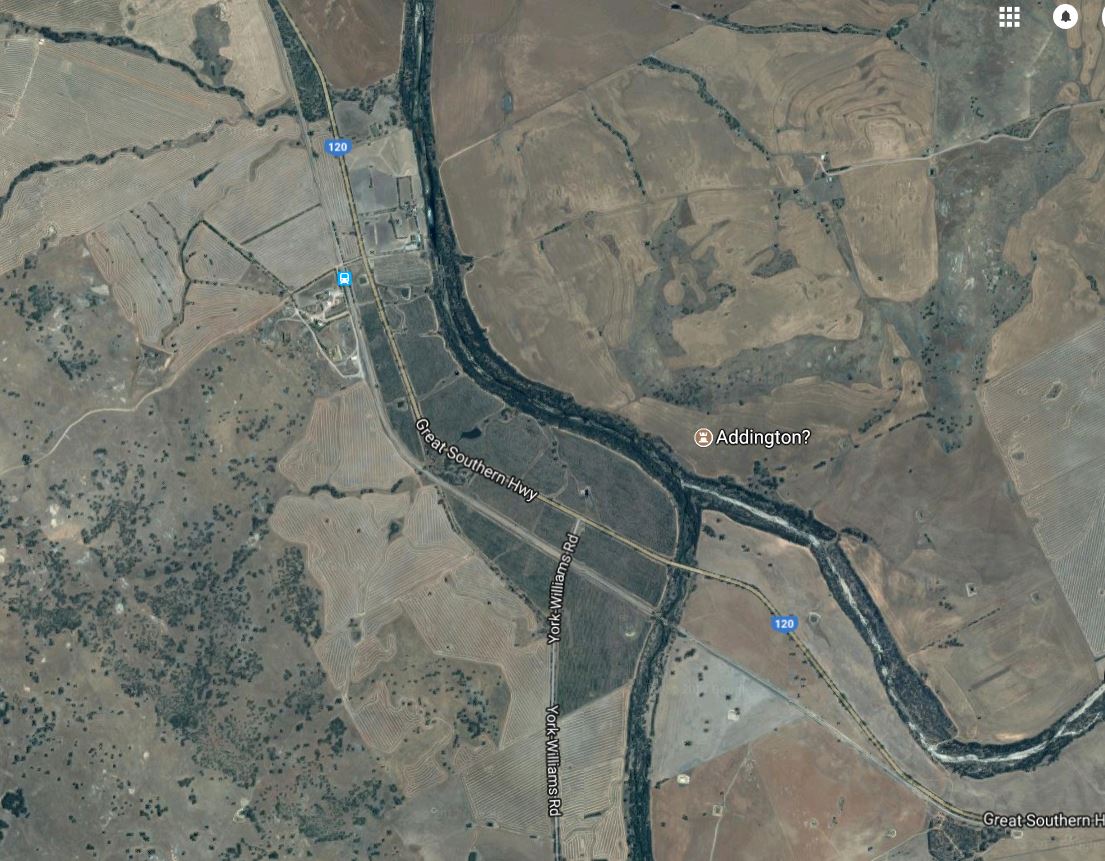 When I get some time I will go out there and take a closer look.
…………..
By the way, they found the Lancier (1834-1839) in 1970, they never found the 7000 sovereigns which would be worth around $6.5 to $7.0 million dollars.
If you want to try your luck the site is located at the northern end of Hugél Passage, south of Stragglers Rocks, on Mewstone Reef.
Chart number: DMH 001, GPS position:
· Latitude 32° 04.7905 ' S · Longitude 115° 38.0115 ' E
Good Luck …
---