Road repair Great Eastern Highway: Kellerberrin,  pothole repair.
---
Somewhat an unusual stretch of road, not only for the potholes but also for the let us say the eccentric locals in this area.  For instance: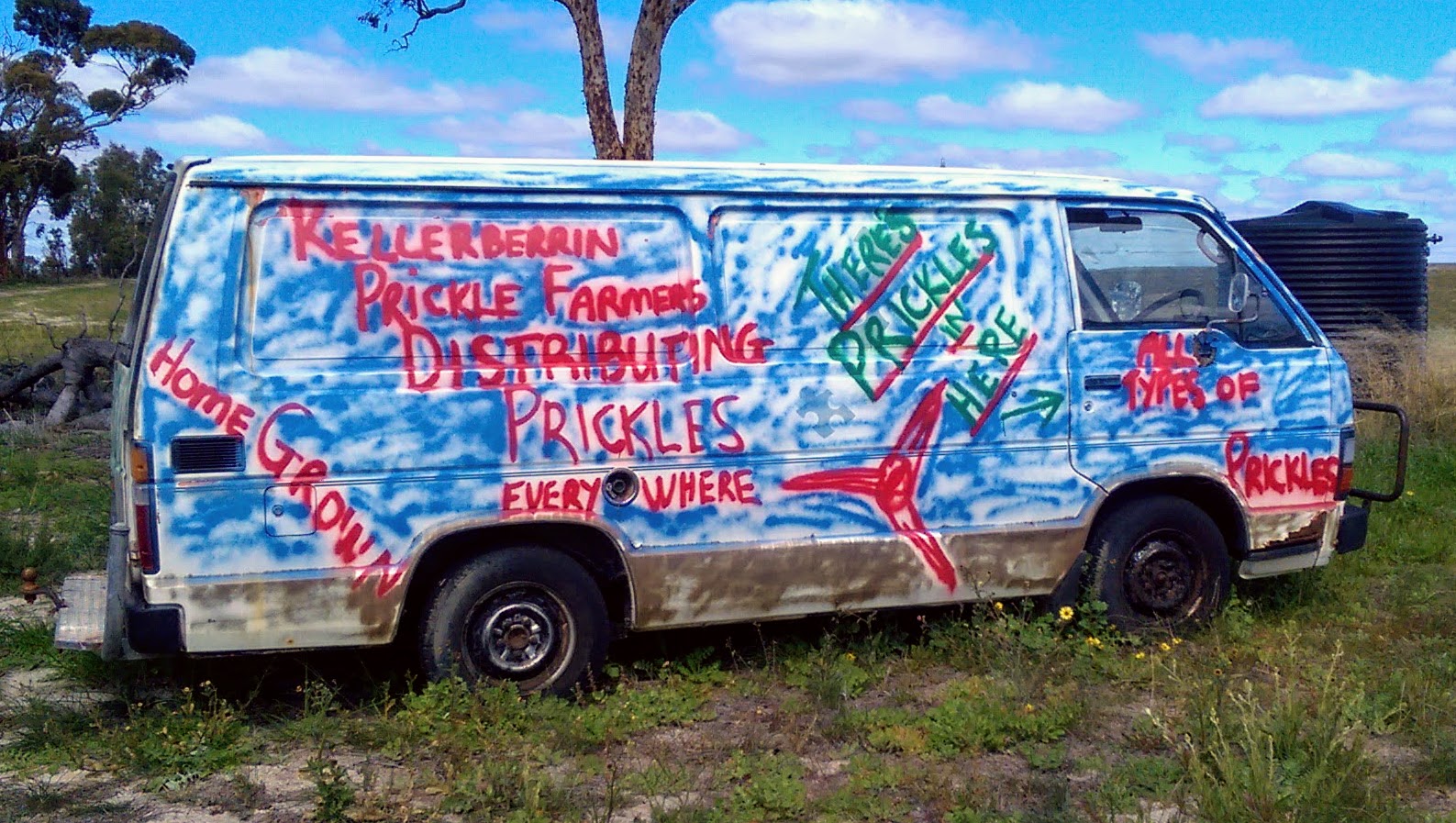 Is someone trying to say that Kellerberrin is the home of the prickle farmers? Or is this just retribution for leaving a van parked in farmers paddock next to the highway.
Now we have all heard of trophy wives, but just down the road I found this: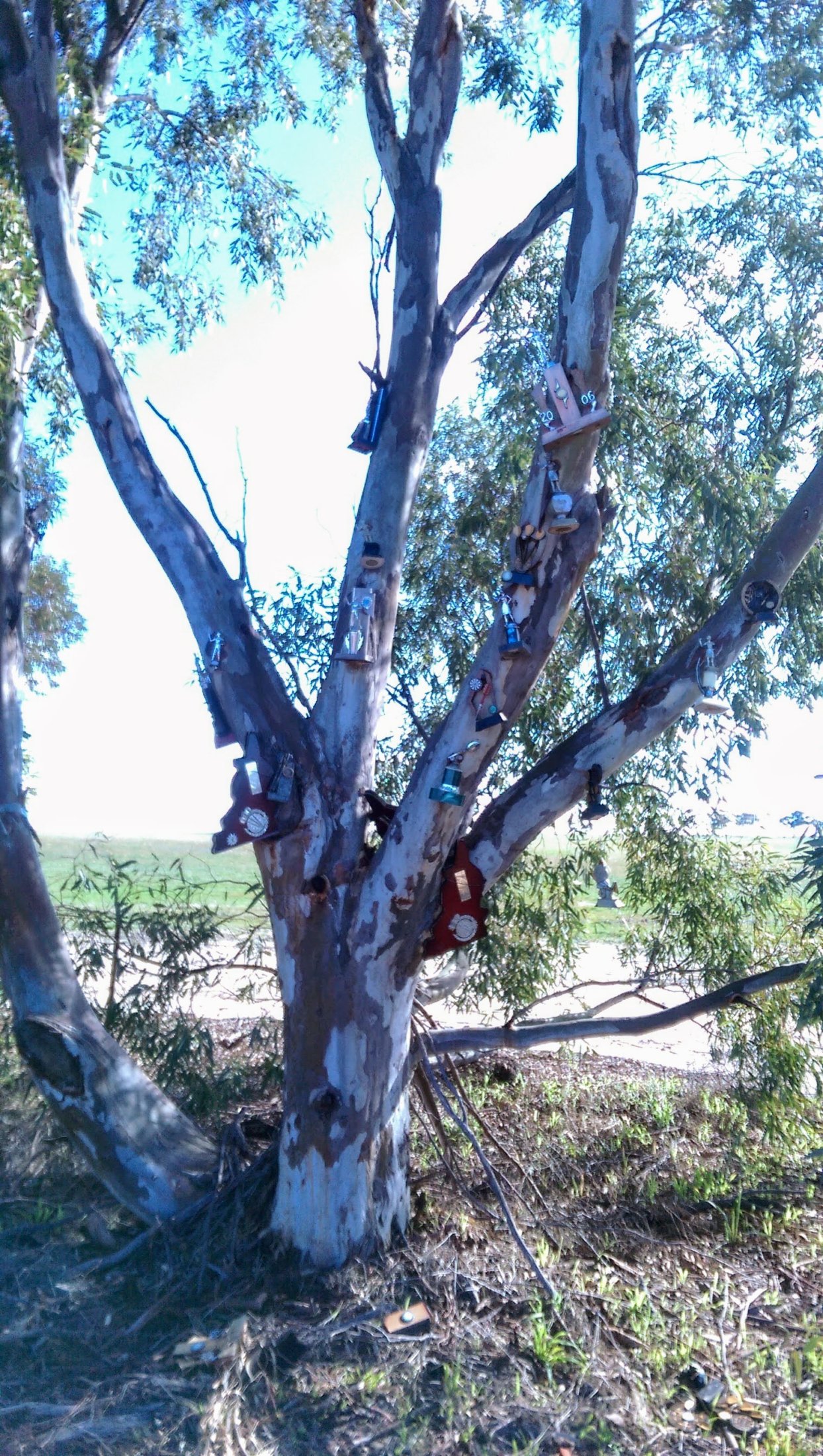 Yes, it's  a trophy tree.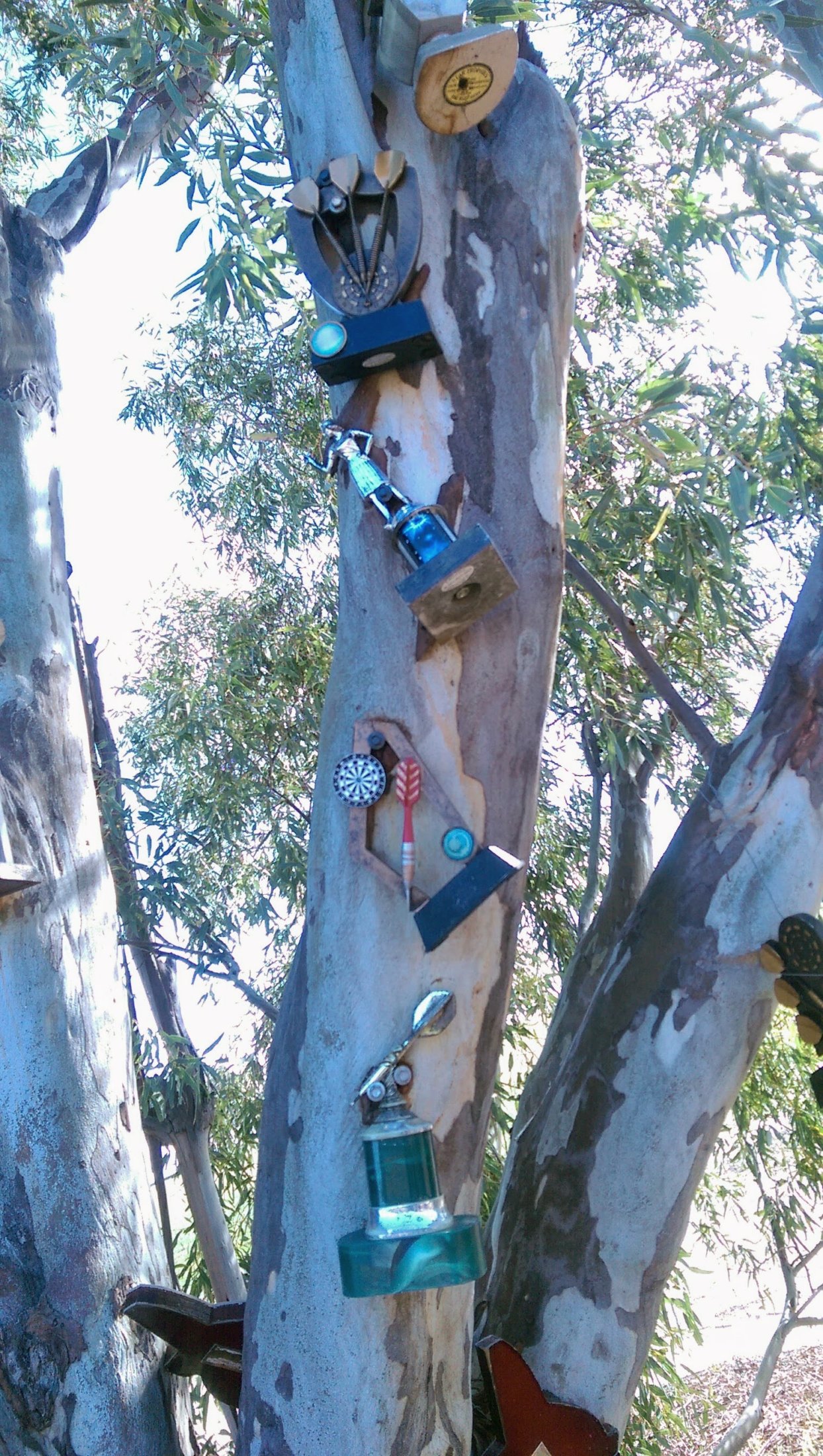 For some reason, someone has nailed darts trophies to a tree, the years are from 2000 – 2009. The names on the trophies have been removed, go figure…
---