Remove speed restriction signage out at a floodway near Ballidu
---
Glentromie:
History:
A pioneering Victoria Plains pastoral station, that illustrates the rags-to-riches story of one of our early settlers.
Mr Macpherson arrived in the colony in 1839 as an indentured labourer and shepherd, and within six years was co-owner of a substantial pastoral lease in Victoria Plains in 1845. When the partnership dissolved, Mr Macpherson built Glentromie and, by the 1880s, it was acknowledged as one of the finest pastoral properties in the colony.
Most of the buildings, including the homestead, two-storey stable, shearing shed and barn, were built between 1863 and 1878. The handmade bricks were laid in a striking bi-chromatic, chequerboard pattern, illustrating the skill of the ticket-of-leave men who were employed through the Toodyay Convict Depot.
Donald Mcpherson's story is echoed by many former indentured labourers and servants who prospered in Western Australia due to the desperate labour shortage in the early days of the colony and went on to become landowners – a situation they would never have achieved in Britain.
---
On the way back home via Toodyay I took a photo of this
It's the old railway trestle bridge at Ringa. This eighteen span wooden bridge was constructed in 1888 and was the largest wooden bridge in Western Australia at that time.  A little worse for wear and neglect the bridge still stands even after the devastating fires in the area a year or two ago.
The road under the bridge is the old Ringa road that leads to Clackline from Toodyay.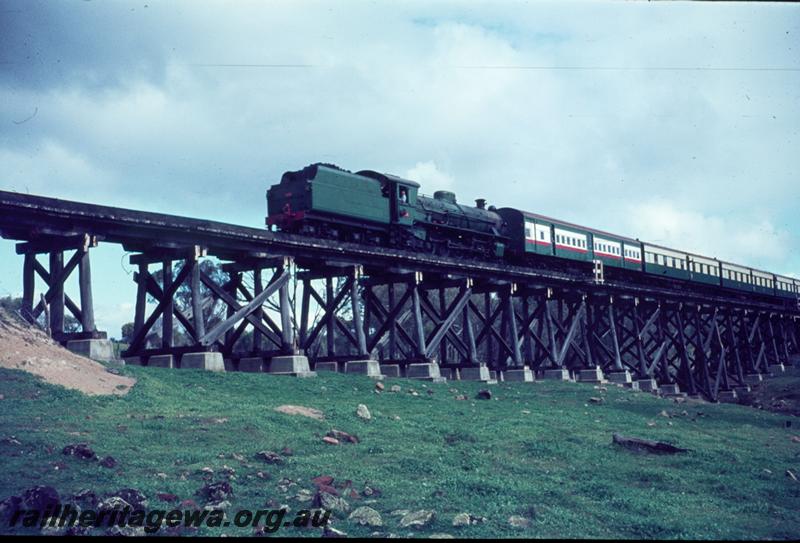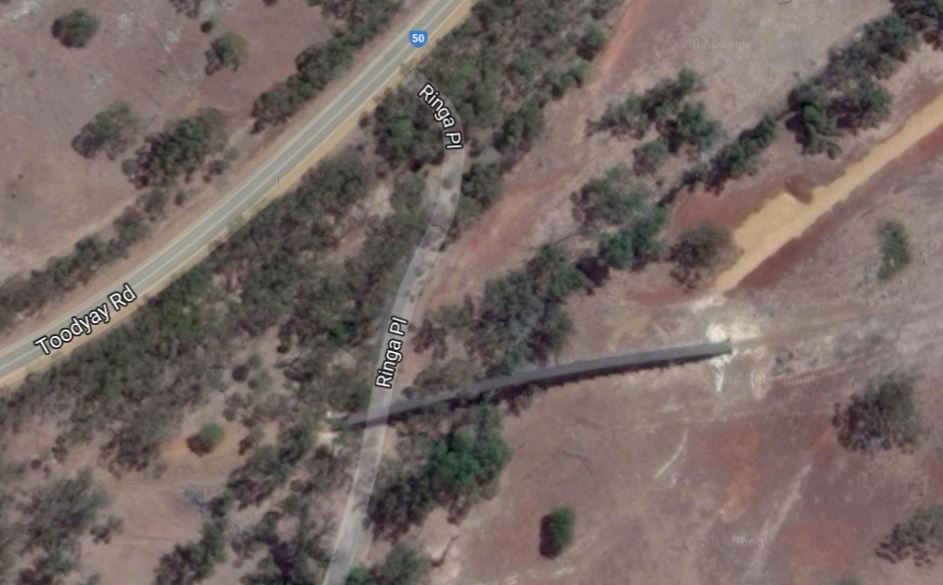 ---