---
Continuing in Mount Hardy / Greenhills region, we pass Marley Pool siding part of the railway line from York to Bruce Rock.
There is nothing left of the Marley Pool siding and little written about it. The only things I found about Marley Pool was a drowning and a traffic accident that took the lives of two 19yo soldiers in the 1950's.
The turn off to the Marley Pool siding is also the entry to Greenhills. Greenhills I was told by a local, was once the last train stop from Perth for miners during the gold rush.
On 9 September 1897, construction commenced on a line from York to Greenhills with the line opening on 1 September 1898.  On 24 April 1908, it was extended to Quairading and to Bruce Rock on 4 July 1913.
The original railway line still exists after all these years.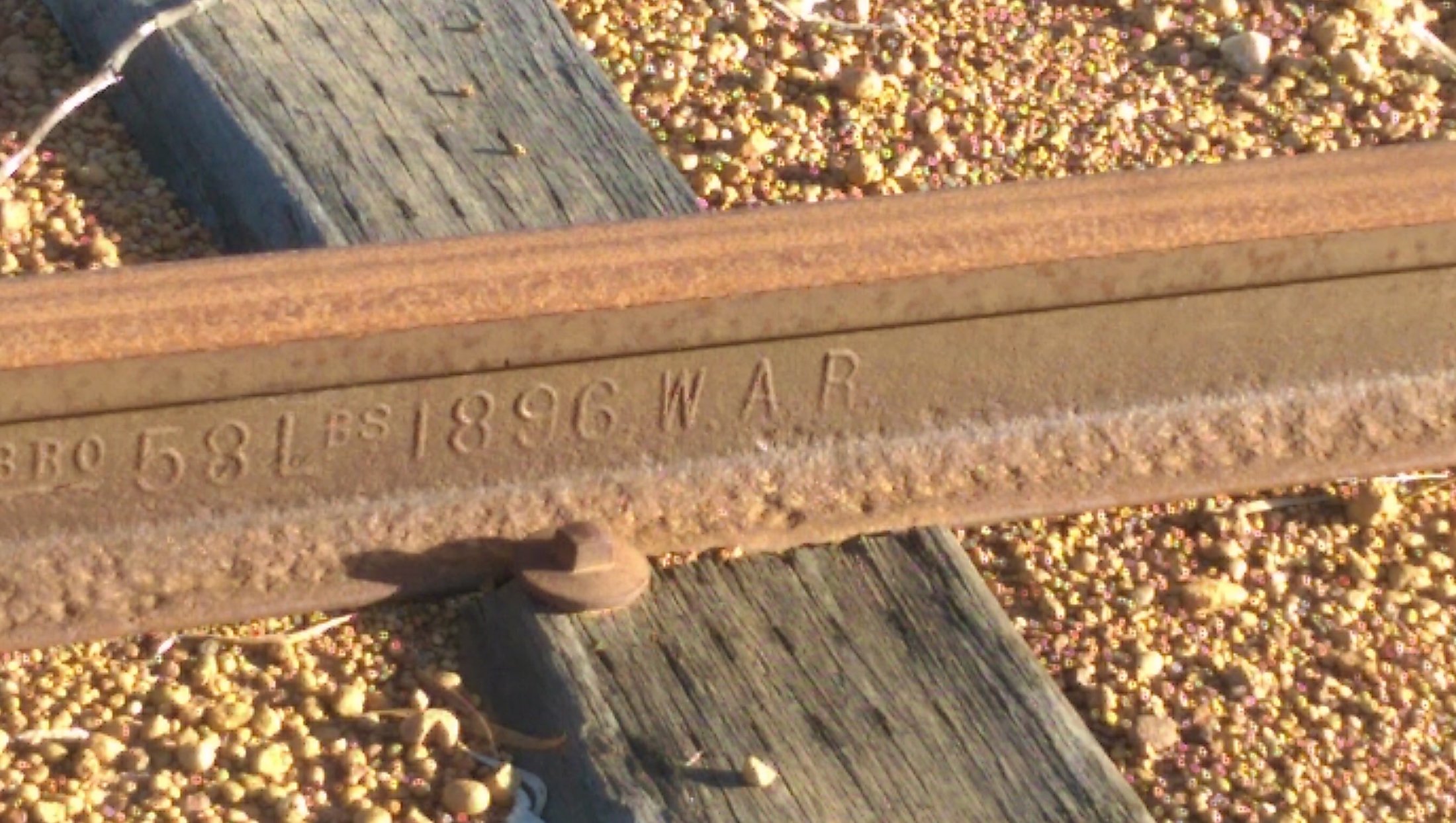 ---
Today's history lesson is about the Seabrook Family from which Seabrook road was named.
John Seabrook Senior arrived on the "Chieftain" at Swan River Colony in July 1840. He was a farmer from Shropshire, England. His direct descendant Tony Seabrook with his wife Julia and children Matthew, Jon and Amanda still farm Seabourne today, a property acquired by John Junior in 1887.
John Junior was an adventurer and at one time travelled to Roebourne in the Pilbara Region of WA and took up a station grant which he named "Croydon". On returning to the Avon Valley John married Evelyn Parker in 1878 at Mourambine Church near Brookton, a church that John had helped to build. Shortly after the marriage John left for the North West and drove 2000 ewes from Brookton to Croydon, a journey of over a thousand miles taking seven months.
Eva took with her a chain stitch treadle sewing machine that had been her sixteenth birthday present, however it was dropped into deep water while being unloaded off the ship at Roebourne. Luckily pearl divers recovered it, returned it to her and the machine continued to be used for three generations. The machine was specially imported from England and was thought to be the first in Western Australia. In 1973 the Seabrook Family kindly donated it to the Residency Museum in York.
By 1886 John and Eva had returned to York and settled on the property they called Seabourne. Their son Wyborn who was born on the station in 1883, attended Mr Bennett's school for young gentlemen in York. In 1889 Wyborn became the first Head Boy of Guildford Grammar School. He continued the long tradition of farming at Seabourne and his son Peter later took over the responsibility from him. Peter fought in the Middle East with the 2nd28th Battalion and was one of the renowned "Rats of Tobruk".
---