Continuing in Mount Hardy / Greenhills region (until the rain and wind set in).
---
Today's history lesson is about William Mackie from which Mackie road and Mt Mackie were named.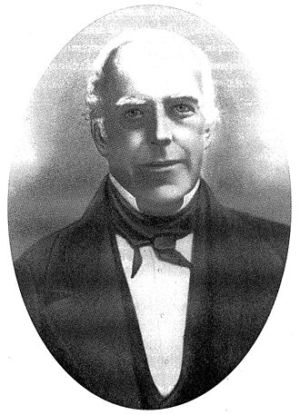 William Henry Mackie (1799-1860), advocate-general and senior magistrate was born on 17 November 1799 at Cochin, India.
He arrived in Western Australia in the Caroline in October 1829 as a private settler, though possibly with hopes or even a recommendation for a legal position. In deciding to migrate he was probably influenced by his cousin, Captain Frederick Irwin, with whom he was further connected by the marriage of his sister and Irwin's brother. The property Mackie and Irwin brought entitled them to a large land grant; they jointly took up 3240 acres (1311 ha) at Henley Park on the Upper Swan, and another 7000 acres (2833 ha) on the Avon between Beverley and York.
On 9 December 1829 Lieutenant-Governor (Sir) James Stirling appointed Mackie and seven other colonists justices of the peace, and formed a constabulary to preserve law and order. Although Stirling's instructions did not authorize criminal punishments, he thus provided for some continuity of the legal control to which migrants had been accustomed in England. These first measures, six months after the colony's foundation, had become necessary because of the increase of petty crime and drunkenness.
Mackie was also highly regarded in private life. At Whitehall, his town house in William Street near the river jetty, he had a much-admired garden, and the Henley Park estate flourished largely through the work of his employee, Richard Edwards. He was on the committee of the Vineyard Society, which in the 1840s began the development of the botanical gardens in Perth now known as the Stirling Gardens. Well read, Mackie was secretary of the Western Australian Book Society in the 1830s. He played a leading part in the Western Australian Missionary Society which made an abortive attempt to found an Aboriginal mission at Upper Swan in 1836. He was a benefactor of All Saints' Church of England, which was built on land donated from the Henley Park estate, and in whose graveyard he was buried. Opened in 1839, the church was the oldest in the State still in use in 1966. A bachelor, he was survived by a cousin, John Coningham Mackie, who arrived soon after him in Western Australia to take up farming at York.
As a side note, on the 7th of August 1839 Ensign Robert Dale and William Locke Brockman climbed the far side of Mt Mackie, becoming the first Europeans to see the Avon Valley.
---
Part of the old York to Merredin road. I guess this will be covered up and lost once the road is widened. Speaking of lost roads…
---
Whilst researching Wooroloo, I found on the bottom of the map a reference to the York road. Prior to the Great Eastern Highway and Great Southern Highway the road use to be called King Dick's Road.
I wonder why they changed the name…
In 1847 the line that Chauncy's road took was not popular with York residents. They found that it had to cross too many gullies and several very sandy patches. Instead, they favoured a route which passed further to the north. This route, known as 'King Dick's line,' had been shown to them by a local aboriginal known as King Dick.  The route ran on the northern side of Lake Manaring. It was shorter, traversed fewer gullies and there were no sandy patches. The settler's agitation went unheeded by the government and so they took matters into their own hands. In October 1848, a new road was laid out, funded through private subscriptions.  In 1850 the government yielded and convict labour was introduced to maintain the York road with the 'King Dick's Line' proclaimed as a public high road.
---