After several days of rain, it's off to a new location and a different job.
We are now out at Dulbelling, Mainroads will widening the Quairading to York Road which requires soil sampling in and around the current road. So for the next few days/weeks, we will be out and about somewhere between Dangin and York.
---
Had a quick look at the railway just across from where we were working at the Quairading-York Rd / Jacobs Well Rd intersection. The manufacture date for this part of the track was 1901.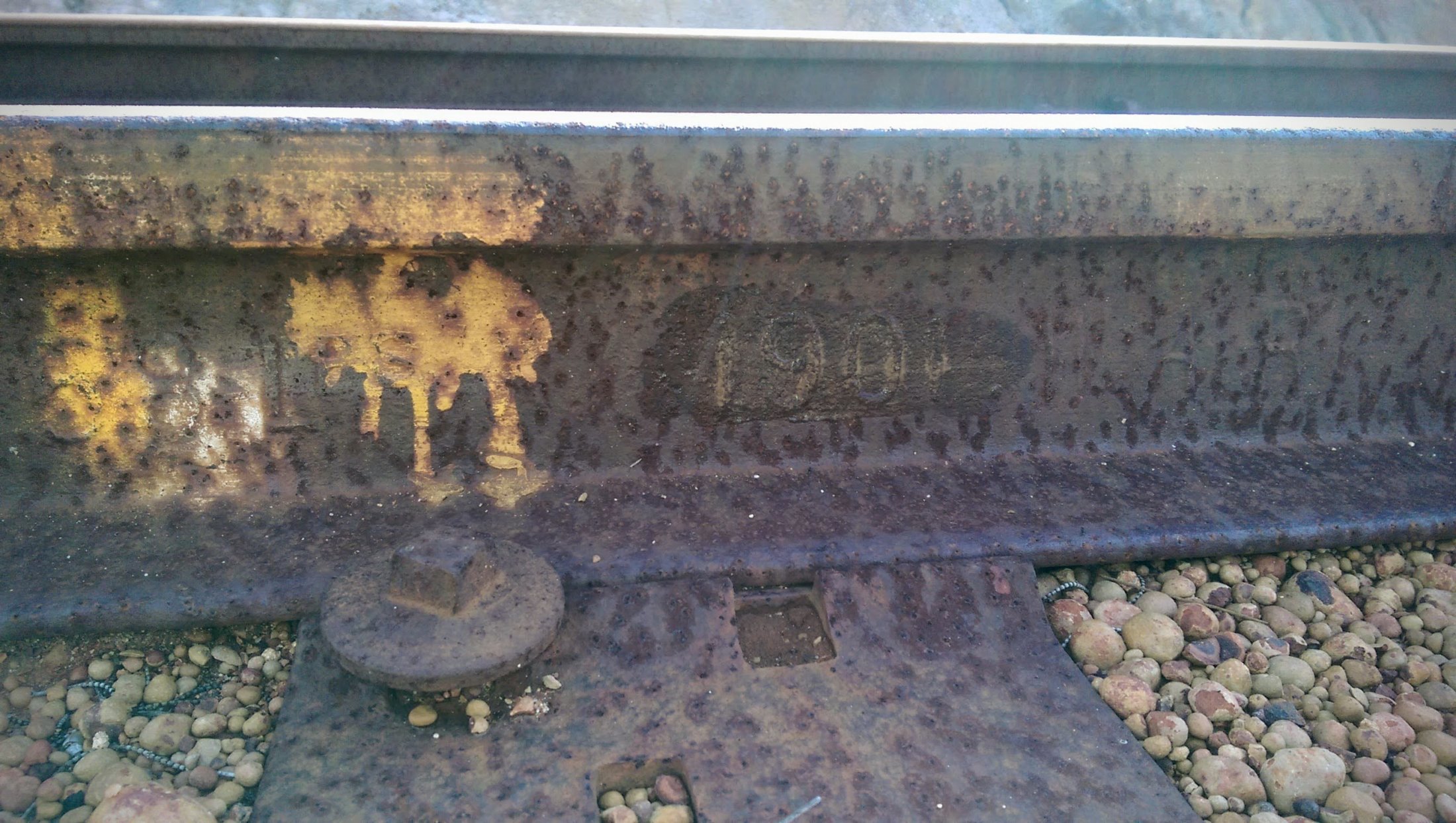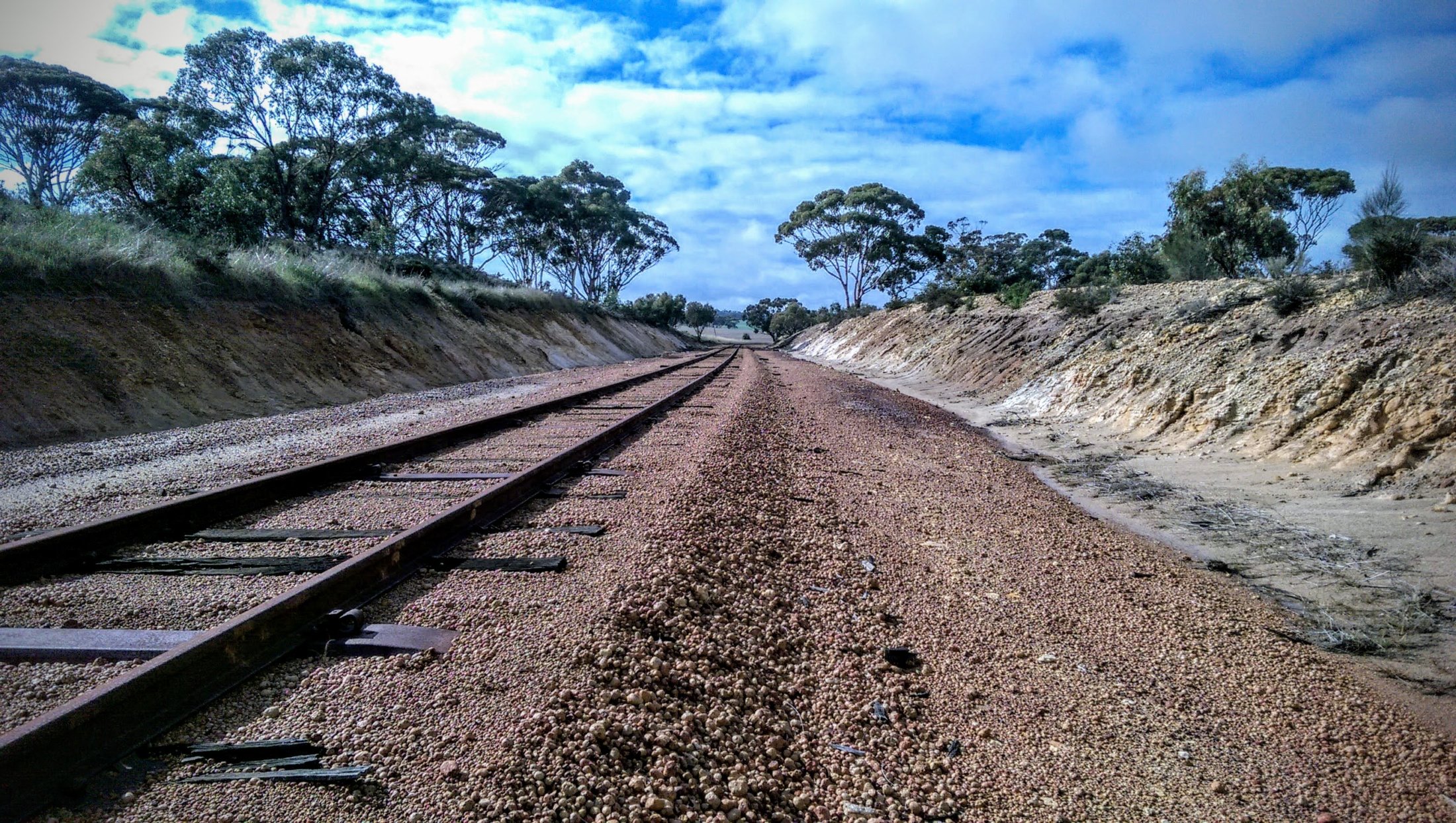 This line is part of the York to Bruce Rock line which is unfortunately no longer in use.
Jacobs Well from my reaserch was the site of an aboriginal family's dwelling. It later became a watering stop for the sandalwood cutters and the Parker family as they drove their sheep from Dangin to York for the sales. Thomas and Toolin took up the homestead block at Jacob's siding, later to be acquired by Fred Green from Beverley (and England prior to that) In 1907 Green and his family settled on the block and produced their first crop in 1908. Harry Green handled the wheat stack. He and his wife also bought bulk vegetables from Perth and distributed them at the siding. A government School was built in Green's paddock in 1911, at which time the Progress association was already active, and the Jacob's Well Hall opened in 1912, until which time social events were conducted in the school. The school closed in 1940. There never was a store at Jacob's well, most settlers went to Beverley or York, and as the roads improved, Dangin became more convenient, and the Jacob's Well settlement declined.
Dulbelling also once had a school, the school was open between 1910 and 1933. Some of the original plantings of peppercorns, garden plants and sugar gums have survived. Some of the early settlers who attended the school include; Durham, Taylor, Sewell, Kirkwood, Warrell. Apart from that and a minister called Fergie Reid (1849 – 1924) who settled in the area in retirement, I can't find much about the area from which the location Dulbelling is named.
---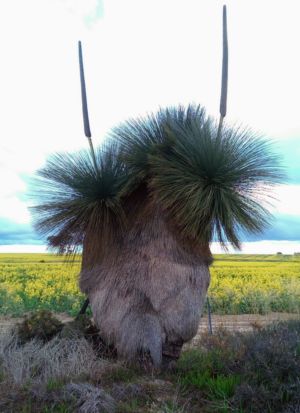 Not sure if this is a Kingia or Xanthorrhoea, won't be able to tell till it flowers. Even so, it is quite tall and to find one with three heads is quite unusual.
These trees grow slowly on average 1½ centimetres per year for the Kingia and 2½ centimetres per year for the Xanthorrhoea, which makes this plant somewhere between 120 to 200 years old…
---